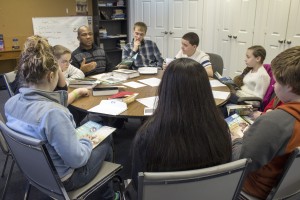 Youth
The youth department is made up of students in grades 6 – 12.
Sunday Morning Bible Study meets from 9:30 a.m. to 10:15 a.m.  Additionally, youth get together for fellowship activities such as concerts, dinners and recreation.
The youth are committed to service and ministry.  For more information about the youth, contact Youth Minister Thomas Delaney at youthminister@massaponaxchurch.com.