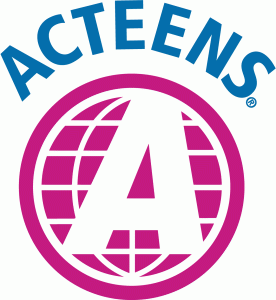 Acteens is a missions organization for girls in grades 6-12. Acteens provides an opportunity for teen girls to learn about missions, do hands on missions projects and go on mission trips, pray for missions and missionaries and give to mission causes which in turn helps teen girls develop a missions lifestyle. Some of the events Acteens participate in include Weekender, a weekend-long retreat at Eagle Eyrie, and Blume, a week-long missions gathering that occurs every four years and is set in a different location each time. The last Blume gathering was held in 2011 at Walt Disney World in Florida.
The group meets the first Sunday of the month, 11 a.m. to 2 p.m. at the church.
Previous events
During the weekend of April 12-14, 2013, the Acteens traveled to the "Shine: Steppin' Out" weekender at Eagle Eyrie Conference Center in Lynchburg. During the conference, the girls collected new shoes for teenagers at the Standing Rock Indian Reservation, took up a love offering to provide reservation families with food and learned more about God. For photos, click the banner above.